About The Minerals

What is Serpentine?
Serpentine is a type of magnesium hydroxysilicate (Mg3Si2O5(OH)4) mineral.
Used to produce magnesia (magnesium oxide) and magnesium (metal).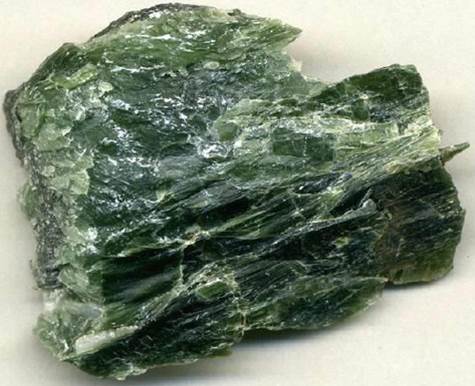 Magnesia is used in the production/process of:
Abrasives
Animal feed supplement
Boiler additives
Magnesium-based salts
Coatings
Construction
Electrical
Fertilisers
Foundries
Glass
Insulation
Lubricants
Pharmaceuticals
Plastics
Refractory and ceramics
Rubber
Steel
Sugar refining
Sulfite wood pulping
Wastewater treatment
Titanium production
What is Chromite?
A key industrial mineral used in the production of metallic chromium, an alloying ingredient in stainless steel.
World consumption of chromite is approximately 22 million tons per year (as at 2008), over 90% of which is consumed as ferrochrome, dedicated to stainless steel production.
Chromite and Chromite-derived chemicals are used in the production/process of:

Cleaning laboratory glassware
Titrating agent
Fabric dyes (as a mordant, i.e., fixing agent).
Magnetic tape
Well drilling muds (as an anti-corrosive)
Medicine (as a dietary supplement or slimming aid)
Gasoline additive
High-temperature electrical conductor
Harden steel, manufacture stainless steel, and form many useful alloys (It is mostly used in plating to produce a hard, beautiful surface and to prevent corrosion)
Paint pigments and development dyes
Wood preservation
Leather tanning